About Us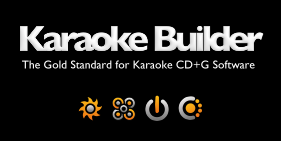 Since 2001 Karaoke Builder has designed and developed professional-quality karaoke software for home users and commercial CD+G production companies alike.
By choosing Karaoke Builder software, you'll be using exactly the same tools that the biggest names in karaoke use themselves. We don't sell 'special' versions to the big production companies. They use the same tools as you - Karaoke Builder gives you access to it all.
Before Karaoke Builder, the only way to match the quality of songs used at karaoke shows was to use complex industry software costing $10,000. That's right - ten thousand dollars!
We decided that we didn't like the thought of such a big hole in our bank accounts, and we wanted to let everyone have access to the full range of karaoke tools used by professional CD+G production companies. So that's exactly what we created.
Look what we started - a karaoke revolution!
Our software puts karaoke production tools into the hands of the ones who love it most - the people who sing at karaoke bars and events across the world. We created it for people who want to have fun making their own karaoke tracks. People just like you!
Do it for fun, or do it for profit. The choice is yours and the tools to make it happen are right here.
The quality of our software speaks for itself, but unfortunately we have another column to fill and we've already said everything we wanted to say on this page - we hadn't planned on writing so much!
We could tell you how happy the company producing the $10,000 karaoke software was when we started selling Karaoke Builder Studio (not very).
We might also mention that Karaoke Builder employs one of the worst karaoke singers in the world - a vocal disaster zone of epic proportions!
But we won't :o)
---
Karaoke Builder
The Gold Standard for Karaoke CD+G Software
---